Chơi Bluink Key Enterprise trên PC cùng NoxPlayer
Chi tiết
Ngày cập nhật :  2020-11-23
Phiên bản hiện tại :  4.14.2
Bluink Enterprise is a strong authentication and simple sign on application for organizations. Bluink Enterprise is based on the Bluink Key app which turns any smartphone into a universal authenticator that can log you into anything. You can forget your passwords and let Bluink log you into anything effortlessly. Protect yourself from identity theft by using strong, random passwords, or one time passwords. Use Bluink to keep your digital identities safe and encrypted.

Note: You must have an account with an organization that has deployed a Bluink Enterprise server.

Bluink Enterprise allows organizations to centrally manage credentials and policies that employees use to login to corporate systems. Some enterprise policies include:
-automatic password changes
-strong authentication (2 factor with optional biometrics)
-geo-fencing
-group sharing of credentials
-synchronization of credentials among multiple phones

Employees can also use Bluink Enterprise for their own personal credentials that are not visible by the employer.

By letting Bluink randomize your static passwords, you can make your basic authentication as strong as possible and your identity safe from online attacks on password databases.

Bluink can generate codes for both Time-based One Time Passwords (TOTP) and HMAC-based One Time Passwords (HOTP) for supporting websites and VPNs. Registration of secret keys in KeyURIFormat can be done with a QR code scan.

Bluink is also a FIDO U2F (Universal Second Factor) authenticator. It allows your smartphone to be registered as a U2F authenticator for participating sites and will perform strong public key authentication with keys generated and securely stored on the phone.

Authenticate to Anything:
Because no software is required, Bluink will work with any existing system, whether it is a computer login, a website, or even unlocking a full-disk encryption system at pre-boot.

Strong Protection:
Unlike other password managers, Bluink does not store your personal information in the cloud, on servers or computers. Instead, your sensitive information is with you all the time on your smartphone and protected with industry standard AES 256 bit encryption. You need your smartphone and the master password for the Bluink app to access credentials.

Direct Connection to Computer:
Using the Bluink Key, your smartphone makes a direct, wireless connection with the computer and information is sent over an encrypted, mutually authenticated channel.

Automation:
Logins can be automated with custom wizards. Entire sequences of usernames, passwords, OTP, or other credential items can be accessed with a single tap. Optionally, by using our free Bluink browser extensions logging into a website can be done by scanning a QR code. Single-tap automated logins will work for just about any system including Windows 7 /8, Mac OS/X, Linux, Full Disk Encryption, and websites.

Keyboard and Mouse Functions:
When used with a Bluink Key, this app turns your phone into a computer keyboard and mouse for your PC, Mac, tablets, and even smart televisions. With a touch of your finger you can automatically use any piece of personal information on the computer whenever you need it. Now you can surf the web while reclining, give presentations, or navigate your smart TV using your smartphone.

Manage any kind of credential:
In addition to static passwords, one-time passwords, and private keys, Bluink will let you manage any piece of personal identifying information including user IDs, credit card numbers, bank accounts, phone numbers, etc. If you can write it down, Bluink can manage it and make it available for you to use whenever it is needed.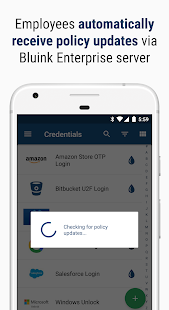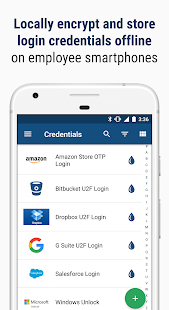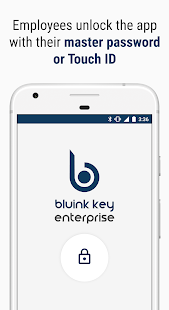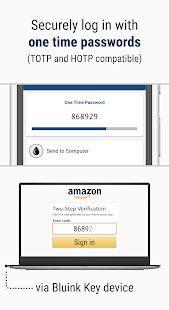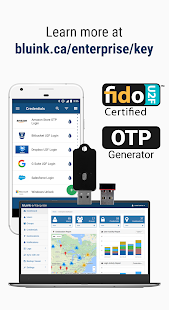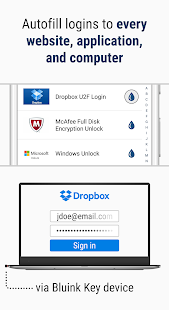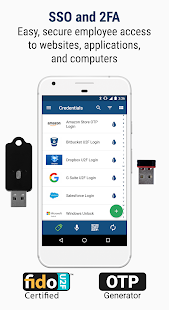 Giả lập NoxPlayer đem đến trải nghiệm chơi game tuyệt vời nhất cho bạn
Hướng dẫn chơi Bluink Key Enterprise trên PC cùng Giả lập NoxPlayer
1Tải NoxPlayer trên máy tính của bạn

2Chạy tệp cài đặt và hoàn tất cài đặt

3Tìm kiếm Bluink Key Enterprise trên NoxPlayer

4Tải game từ Google Play

5Nhấn vào biểu tượng game để khởi động game

6Chơi Bluink Key Enterprise trên máy tính mượt mà- ổn định với NoxPlayer
Phương pháp đơn giản
Cách 1: Nhấn vào "Tải về bản PC" để đồng thời tải về Giả lập NoxPlayer và File APK. Sau khi quá trình cài đặt hoàn tất, bạn hãy khởi động giả lập và bắt đầu những trải nghiệm thú vị.
Cách 2: Nếu máy tính của bạn đã cài đặt sẵn Giả lập NoxPlayer, hãy nhấn "Tải APK", sau khi quá trình tải về hoàn tất, kéo thả File APK vào giả lập NoxPlayer, hệ thống sẽ tự động giải nén và cài đặt.
Video đặc sắc của Bluink Key Enterprise
Chơi Bluink Key Enterprise, bạn vẫn đang nhìn chằm chằm vào màn hình điện thoại ư? Giả lập NoxPlayer sẽ giúp bạn trở thành một game thủ chuyên nghiệp để chơi các tựa game bạn yêu thích trên máy tính, điều khiển trò chơi thông qua bàn phím, chuột máy tính và tay cầm, mọi thao tác sẽ trở nên dễ dàng và linh hoạt hơn bao giờ hết, giúp cho bạn tăng cấp, leo rank nhanh hơn. Tải và chơi Bluink Key Enterprise một cách ổn định và mượt mà nhất trên máy tính cùng giả lập NoxPlayer. Chơi game mobile trên NoxPlayer sẽ giúp bạn tránh được những hao mòn và tổn hại cho điện thoại, không còn phải sợ các cuộc gọi đến bị cản trở khi chơi game. Bản mới nhất của NoxPlayer hỗ trợ tốt cho Android 7 và tương thích một cách hoàn hảo với hơn 99% các tựa game mobile hiện hành. Nox chính là vũ khí tối ưu nhất giúp bạn chơi tốt các trò chơi hay ứng dụng mobile trên máy tính. Chúng tôi hỗ trợ cài đặt bàn phím điều khiển cho từng game một cách phù hợp nhất, để bạn có thể trải nghiệm Bluink Key Enterprise một cách chân thực nhất với các thao tác như chơi trên mobile.
NoxPlayer hỗ trợ tính năng Trình đa nhiệm Multidriver, có thể khởi tạo và chơi nhiều cửa sổ giả lập và acc cùng lúc, bạn có thể đồng thời chơi game/ứng dụng yêu thích trên các cửa sổ được tạo bởi NoxPlayer. Kỹ thuật ảo hóa độc quyền từ NoxPlayer tương thích hoàn hảo với máy tính AMD và Intel, giúp cho máy tính vận hành ổn định và mượt mà. Giả lập NoxPlayer sẽ biến bạn thành các game thủ hạng nặng, còn chần chờ gì nữa, hãy tải ngay NoxPlayer về máy tính và trải nghiệm nhé!
NoxPlayer is designed for Windows and MAC OS, please visit this website via computer browser to download NoxPlayer.